… and this marimba version deserves some accolades too

Monkey Island Theme on Eight Floppy Drives:
This one surprised me. I didn't imagine there would be such a kind of remix:
Back to the versions I enjoy more, this Le Chuck's jazz is nice:
I'd like to visit a virtual reality universe where I can eat at a restaurant where they're playing dinner jazz LeChuck, then on to a club where they're playing Banana Inc Monkey Island theme*. Then perhaps a moonlit stroll with flute Monkey Island theme.
*I hate clubbing, so I'd only stay for that song.
Hmmm maybe VR could have some valuable uses after all…
Well, there's also a Pirates of the Caribbean style version of the Monkey Island main theme!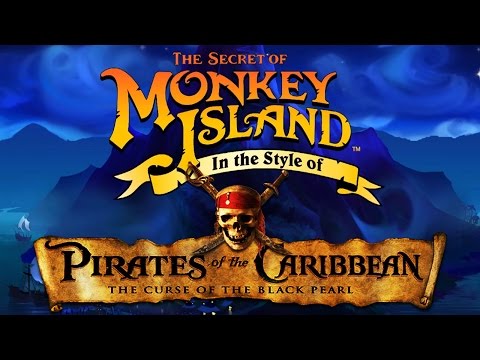 It's like taking the style of a rip-off to re-do parts of the original!
I still prefer other versions, like the one performed live by Michael Land, Peter McConnell & Clint Bajakian (though I guess it doesn't count as fan-made):
Yes. The PotC style doesn't fit somehow. It sounds like they have "tortured" the original theme to fit into the PotC theme.
Another nice piano version of the MI theme:
The scumm bar theme version is also very good:
Grim Fandango Rap by Dan Bull

Edit: I really like it, the song is quite catchy, it's like one of those aural snakes.
It also reminds of Lin-Manuel.
This medley is new for me. I like it a lot:
That old record effect at 3:10 !
This reminds me the old western music themes by Ennio Morricone…

This is the only real version:
Found this absolutely ages ago on Spotify and always wondered who the people that recorded it were, as I have always thought the similarities between MI and Grim's music was notable…
Couldn't believe my eyes when I found a live video this evening… these musician are top tier. The arrangement is genius.

My favourite musicist pirate is the one at the Xilophone!